At Gerber Tours, we believe that travel can forever change how every student sees the world around them.
From connecting with professors and peers while visiting colleges/universities, to participating in major multicultural events happening in cities across the US, the possibilities are endless. Every student deserves the opportunity to turn the impossible into reality. Through travel, culture immersion, multicultural events, and immersive college/career experiences, every student in the TRIO programs can aspire to greatness!
Browse some of our sample itineraries below or contact us to design a custom trip, developed to meet your program's unique needs. Each of our tours are designed with the budget, quality, and immersive experiences at the forefront of the program.
**All venues and College/University tours are subject to availability**
---
Washington D.C.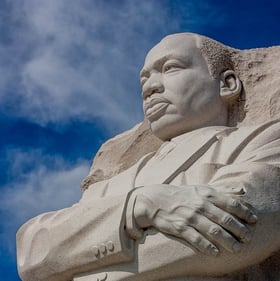 From monuments and memorials to lively neighborhoods and hidden historical facts around every corner, Washington DC is a destination like no other!
A few of our favorite spots include:
Georgetown University Tour

The US Capitol and the Library of Congress

Martin Luther King, Jr. Memorial

International Spy Museum
To view our Washington DC sample itinerary, click here!

---
Boston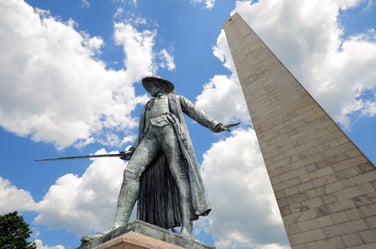 One of our favorite destinations, Boston offers an ambiance like no other! From picturesque public gardens and incredible restaurants to some of the best sports teams, experience the culture of a younger crowd finding innovative ways to live in this beautiful city.
Some incredible spots to visit while in Boston:
Boston Museum of Science
Boston College Tour
New England Aquarium
Charles Playhouse Theatre
To view our Boston sample itinerary, click here!
---
Chicago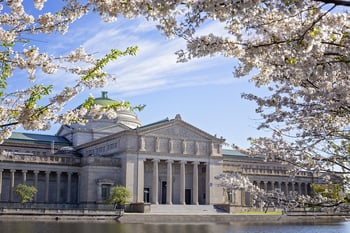 Tall skyscrapers fill the air of the Windy City known as Chicago. Rooted in unique cuisine, incredible art, and public parks, Chicago offers some of the most breathtaking views in the US. Every corner you take offers a new view of this magnificent city.
Some incredible spots to visit while in Chicago:
Millennium Park

University of Chicago Tour

DuSable Museum of African American History

Navy Pier

The Art Institute of Chicago
To view our Chicago sample itinerary, click here!
---
Atlanta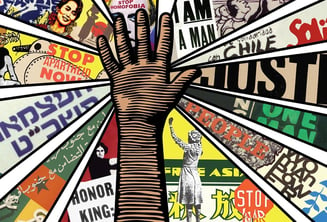 Rooted in creative history, the walkable neighborhoods, award-winning restaurants, historical charm, and subtropical, sunny weather makes Atlanta the next city you will fall in love with. Unbelievable attractions and home to many corporations make this city one you'll never forget.
Our top pics to visit while in Atlanta:
Martin Luther King, Jr. National Historic Site

The World of Coca-Cola

Clark Atlanta University Tour

The Georgia Aquarium

National Center for Civil & Human Rights
To view our Atlanta sample itinerary, click here!
---
New Orleans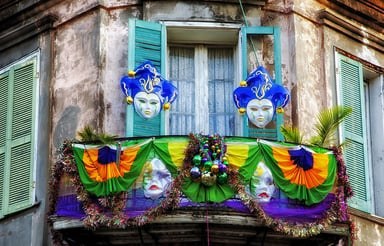 The world-renowned city of New Orleans is known for its distinct music, Creole cuisine, street parades, and Mardi Gras, unique dialects, and incredible history. The historic heart of the city in the French Quarter is known for its French and Spanish Creole architecture and vibrant nightlife along Bourbon Street. Everyone in New Orleans greets visitors with open arms embracing them into their culture and everyday life from the moment they arrive!
Some of our favorite spots to visit:
Steamboat River Cruise Along the Mississippi River

Loyola University Tour

WWII Museum

The Laura Plantation
To view our New Orleans sample itinerary, click here!
---
Savannah/Charleston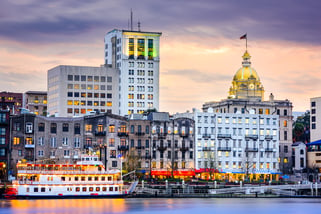 Two of the most visually stunning cities in America, Charleston and Savannah are rich in history, culture, food, and offer a great variety of attractions while exploring the cities. With gorgeous public parks and coastal life, there's always something new to discover, no matter a resident or a visitor.
Best spots to visit in Charleston/Savannah:
Ralph Mark Gilbert Civil Rights Museum

Savannah State University Tour

South Carolina Aquarium

Boone Hall Plantation
To view our Savannah / Charleston sample itinerary, click here!
---
New York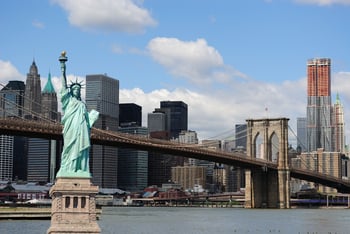 New York, New York; the fast-paced, hustle and bustle, creative spirit, and non-stop life makes this city one of the most vibrant places in the world! From its incredible attractions and captivating Broadway performances to the architectural treasures around every corner, you will never forget visiting NYC.
Some of our favorite spots to visit while in NYC:
The Statue of Liberty

The Empire State Building

St. Patrick's Cathedral

Columbia University Tour

Broadway Performances



To view our New York City sample itinerary, click here!
---
Additional Destinations
Three Day Civil Rights Tour, click here!